Paul Benjamin's Poems in Dad, don't go to work Celebrate the Joys of Childhood and of Being a Father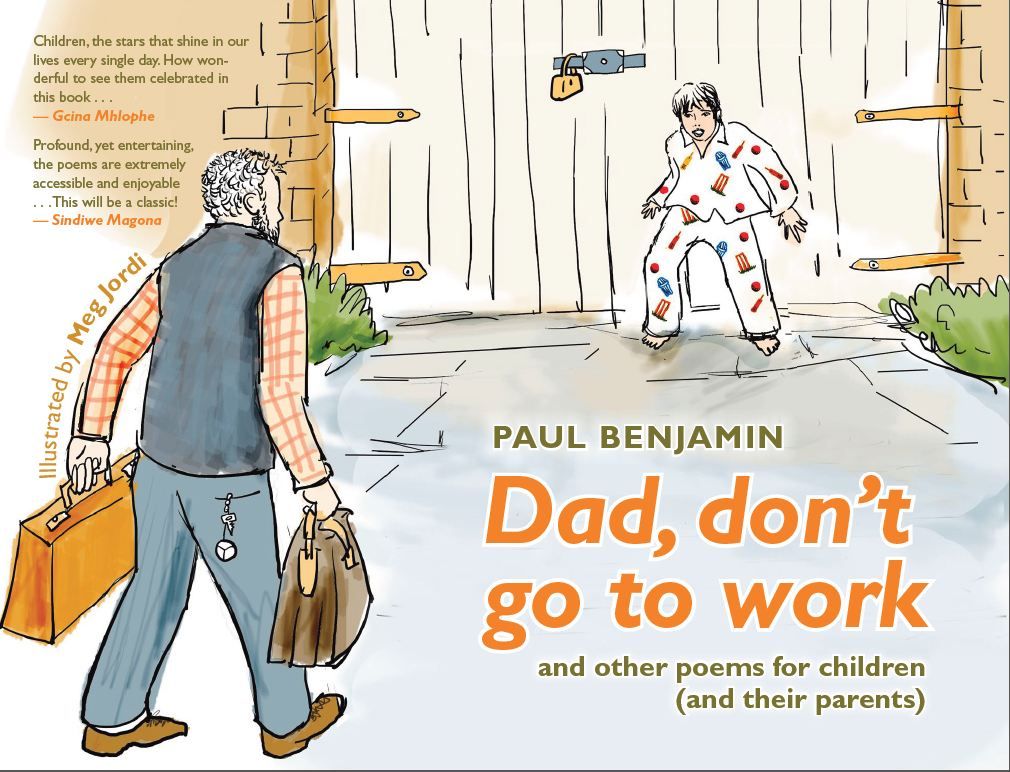 Paul Benjamin and his son's shared love for verse began with the enjoyment of reading Dr Seuss books together. As a release from the demands of his 'day job' as a lawyer, Paul returned to writing poetry, this time inspired by fatherhood.
The result is Dad, don't go to work.
This humorous and incisive collection of poetry celebrates the joys of childhood and of being a father. Paul Benjamin captures in verse his delight at sharing the world with his son. From family outings to cricket on the lawn, sharing time with each other and the heartache of saying goodbye, Dad, don't go to work will be loved by parents and children alike.
Ideal for reading aloud or quiet enjoyment, this collection will nurture lovers of life, children and words.
"Children, the stars that shine in our lives every single day. How to see them celebrated in this book that relishes the honour of fatherhood! May it wake up the child inside all of us." — Gcina Mhlophe
"Profound, yet entertaining, the poems are extremely accessible and enjoyable. This is a book that should be in every home and school, wherever there be children! This will be a classic!" — Sindiwe Magona
About the author
Paul Benjamin lives in Cape Town with his wife, Pregs Govender, and his son Saien. He is a labour lawyer with a national and international reputation and has drafted many of South Africa's labour laws. His interests include watching and playing cricket, walking his dog Shadow in the mountains and dabbling in light verse. This is his first volume of poetry, although he has written lots of books about law.
Book details