Truck Driver Strike Ends with the Signing of a Three-year Wage Deal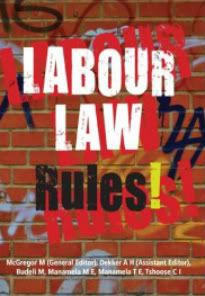 Following a strike which has lasted for weeks, the deadlock between stakeholders on both sides of the truck driver wage dispute has finally broken with a three-year wage deal being signed this morning. Labour Law Rules! is the book to consult to understand what the negotiations might entail.
A wage deal was signed at the road freight bargaining council offices in Johannesburg on Friday, ending a three-week long truck driver's strike.

The agreement was announced by the Road Freight Employers' Association after wage talks resumed on Thursday evening.
A three-year wage deal was set to be signed on Friday morning to end the countrywide truck driver strike, the Road Freight Employers Association said.

"The parties have signed an undertaking that they agree to a three-year industry wage agreement," spokeswoman Magretia Brown-Engelbrecht in a statement.
Book details
eBook options – Download now!
eBook: Labour Law Rules! by Mpfariseni Budeli, Ernest Manamela, Tukishi Manamela, Clarence Tshoose, edited by Marié McGregor, Adriette Dekker

eBook type: PDF
EAN: 9781920025489
Download this eBook at LittleWhiteBakkie.com
---