Johannesburg Bar Counsel Calls For Labour Law Overhaul to Prevent Strike Violence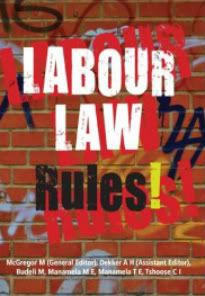 Martin Brassey, Senior Counsel at the Johannesburg Bar, has called for an overhaul of South Africa's labour laws in light of the recent strike violence.
Brassey said that action needs to be taken to address the problems that lead to strike violence. However, he doesn't think that this will be successful as long as the tripartite alliance, in which the government routinely answers to COSATU, continues.
Labour Law Rules! is a comprehensive guide to South Africa's current labour laws for those wanting to understand the legalities surrounding the strikes:
South African labour law needs to be overhauled to address problems such as those which led to the strike violence at Lonmin's Marikana mine, a senior counsel at the Johannesburg Bar, said.

"Securing such innovations will not be easy. Frankly, I hold out little hope for a successful result so long as we have a tripartite alliance in which the government routinely answers to Cosatu," Martin Brassey SC said in a speech prepared for delivery at the Free Market Foundation in Johannesburg.

He said that while the collective bargaining system might not be adjusted in the short term, there were signs that society would not indefinitely accept the status quo.
Book details
eBook options – Download now!
eBook: Labour Law Rules! by Mpfariseni Budeli, Ernest Manamela, Tukishi Manamela, Clarence Tshoose, edited by Marié McGregor, Adriette Dekker

eBook type: PDF
EAN: 9781920025489
Download this eBook at LittleWhiteBakkie.com
---