Labour Laws are Being Circumnavigated Using Labour Brokers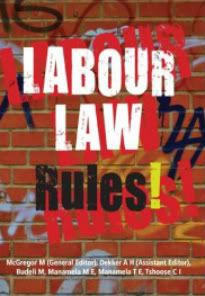 Labour Appeal Court Judge President Dunstan Mlambo has expressed his concern over the use of labour brokers. The Mail & Guardian's Ahmed Areff reported that employers are making use of brokers to circumnavigate labour laws which leaves employees without labour law protection.
Mlambo called for a focus on educating workers and getting big businesses to protect their workers. Labour Law Rules! gives a detailed overview of the labour laws in South Africa.
"Many firms have … adopted strategies and tactics to avoid labour laws," the judge president told a labour law conference in Johannesburg on Wednesday.

"These strategies include outsourcing, the use of fixed-term contracts, temporary and part-time work, and labour broking … research commissioned by the department of labour … demonstrates that there has been an exponential increase in the use of labour broking. This has deprived many employees of labour law protection."

Mlambo said the country's laws needed to be evaluated to assess if they provided employees with "decent work".
Book details
eBook options – Download now!
eBook: Labour Law Rules! by Mpfariseni Budeli, Ernest Manamela, Tukishi Manamela, Clarence Tshoose, edited by Marié McGregor, Adriette Dekker

eBook type: PDF
EAN: 9781920025489
Download this eBook at LittleWhiteBakkie.com
---